Radar Intelligence Support System (RISS) - The Project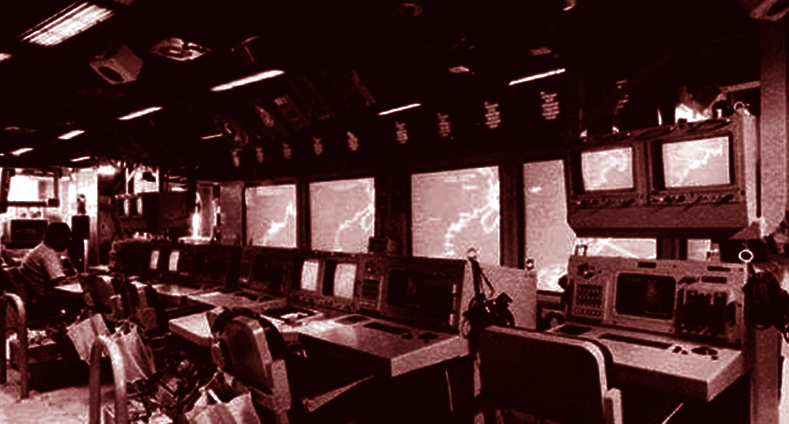 ESM system is designed to accomplish as quickly as possible the following tasks: Intercept a transmitted signal at any frequency, Determine the type of modulation in the signal, Identify the usable intelligence carried in the signal, Measure the direction of arrival of the waveform for calculations that locate the transmitter, Process and record the signal characteristics, Display to the operator and transfer to the computer for decision making. In short, the ESM system must gather, process, and display all signals of interest. Radar receivers along with certain additional equipment form the intercept system. They are of three types: Airborne intercept system, Ground based intercept system and Truck mounted intercept system. Airborne intercept system is used during special mission flights meant for short duration intelligence activity. Ground based intercept syste m is used by round the clock monitoring stations located at strategic places. Truck mounted intercept system is used by the ESM section of a radar regiment or by the intelligence units of air force, army and navy. Special mission flights are arranged in such a way that the surveillance aircraft flies along the border. Based on the predetermined flight plan, the pilot would fly the aircraft. The ESM equipment would be powered on during the entire flight. Based on the briefing given to the ESM operators, they would tune the receivers and the received radio frequencies (RF) would be detected, pulse stretched and recorded in a low speed (7.5 ips) airborne tape recorder. Wide band receivers would constantly receive radio frequencies which are detected, pulse stretched and recorded in various tracks of the tape. In addition, time code is also recorded continuously.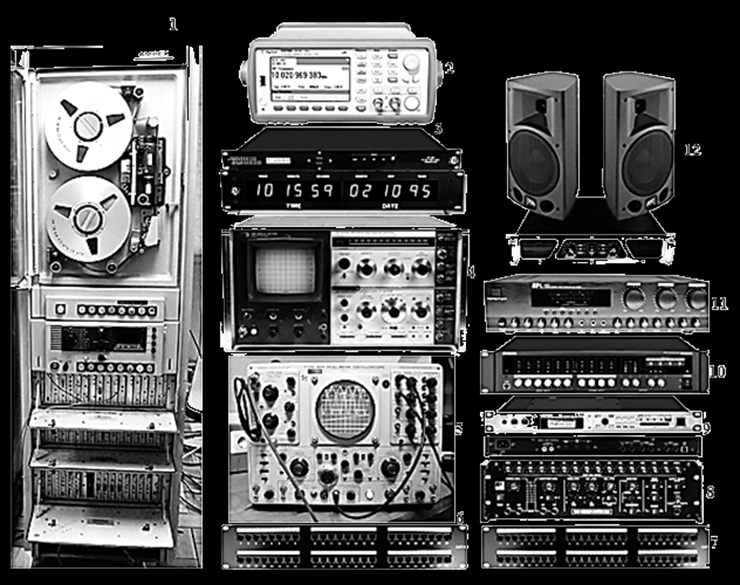 Magnetic tapes are obtained after a mission flight, off-line analysis is carried out and analysis report prepared by the signal analyst. Then the analysts, pilots and mission operatives jointly prepare the radar signal intelligence maps. Figure shown here is a model radar signal processing booth consisting of magnetic tape recorder/ reproducer, time code generator/ reader, spectrum analyzer, multi beam multi trace oscilloscope, frequency counter, PRF synthesizer, and other ancillary equipment..To make strategic decisions, the department of defense relies mainly on intelligence regarding the area of operations and the enemy. Obtaining information about enemy is the most difficult task. Information and intelligence about enemy force are referred to as 'Order of Battle' (OB). It should be noted that OB not only refers to intelligence about military forces of enemies or potential enemies, but also to that about friendly and neutral forces. Hence, OB is all about the identification of personnel, units, and equipment. OB is collected both in peacetime and wartime. During peacetime, OB is mainly concerned with collecting strategic intelligence. During wartime, OB is treated both as strategic intelligence and also as a part of tactical intelligence analysis. In the present context, EOB is all about the intelligence collected as part of ESM activity, system functionalities, MTBF and other capabilities of the radar, and about the radar regiment and its movement. All these amount to saying that EOB plays a significant role in peace time strategic planning. From intelligence data collected by the ESM staff, operational staff compiles a likely order of battle by assessing the following factors: Enemy's Composition, Disposition, Strength. Composition is about the command structure and organization of headquarters and subunits. Disposition: refers to geographical locations of unit headquarters and subunits. Strength is expressed in units and weight of fire delivered by its weapon systems. Enemy capabilities and limitations are Personnel training, Logistics as to how the enemy unit obtains its supplies and lines of communication, Combat Effectiveness using complex algorithms and combat modeling applications and Electronic Technical Data used to provide data for the combat modeling applications. Enemy's Most Likely Course of Action are Tactics used by the enemy unit., Miscellaneous data related to specific task, mission or operations and known enemy personnel.